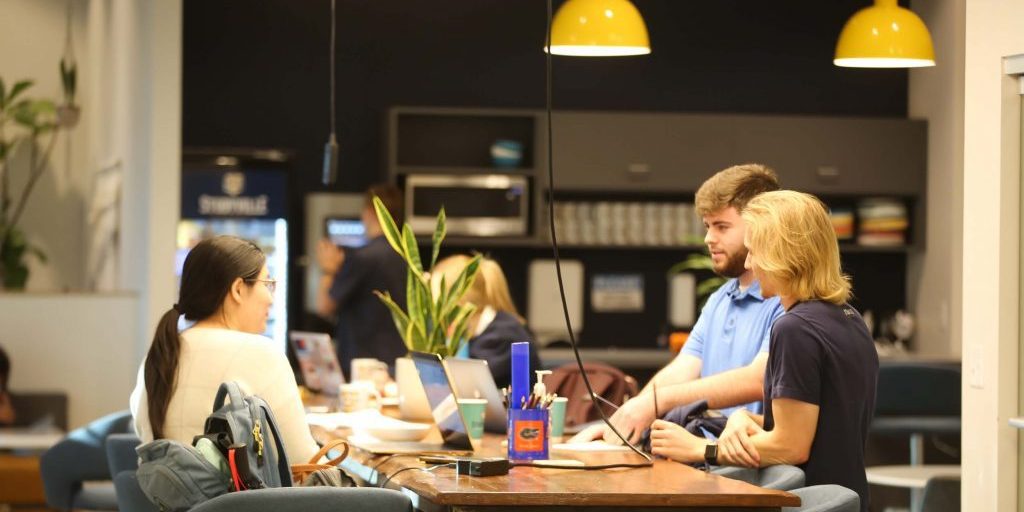 College Readiness: Is it Ever Too Early to Start Thinking About College?

The thought of applying and leaving for college can be not only stressful, but it can also be an immense task to take on, for both parents and students alike. Applying and successfully being admitted to a good college will be hard for ANY student, no matter their credentials or qualifications. This is because a successful college "package" requires so much more than just your high school transcript and standardized test scores.
In other words, a package to any top 50 university should include much more than just academic performance. In fact, a large part of your college application package will reside in years of accumulated achievements, talents, efforts, and projects. Although applying to college now may sound like a daunting task, it is NEVER too late to start thinking about it.
As the number of college applicants grows each and every year (7% this year), the applicant pool becomes more and more competitive. In addition, it is recommended that each student applies to 5-7 colleges for maximum chances and variety. Studyville is here to help with this laborious process!
Readiness for college can be broken down into a couple of categories and Studyville can provide excellent service to prepare for each! 1. Important dates: Colleges applications (through the Common App. portal) open a full year ahead of deadlines. Applications open August 1st, 2021, for Fall enrollment of 2022.
Colleges often have different enrollment cycles as well! Early Decision typically has a deadline around November to December, and Regular Decision has a deadline around March through April.
Financial aid deadlines are also extremely important. Knowing when to apply to TOPS, FAFSA, and other college-based merit scholarships are critical if financial aid is needed.
Finally, it is also important to keep track of standardized testing dates for both the ACT and SAT.
Studyville most certainly can help create a plan outlining important dates and target deadlines for all 4 sections! This plan will fall under step 3 of our Studyville process for college readiness.
2. Academic performance: It is a given that academic performance will hold a huge impact on whether your college package can be competitive to others.
GPA and standardized test scores must be as high as possible. Some competitive schools have been rumored to not even review your application if the standardized test scores are not above a certain threshold…
It is a good thing that Studyville provides premium ACT/SAT tutoring services as well as tutoring for any high school subject!
3. Extracurriculars: Many students have all sorts of extracurricular activities, but how can an extracurricular activity become competitive for a college application? The answer is to excel! Imagine a scenario where you start learning an instrument, such as the violin, at a young age for fun. Your parents take you to violin lessons, and you eventually join the high school orchestra and become a section leader. You perform in many concerts per year, and you feel like this is quite an accomplishment, right? Well, of course it is! Unfortunately, with how competitive college applications are, it is not enough… Think about how many high school orchestras exist and how many violin section leaders there are. Millions! To excel with extracurriculars, it is important to think beyond boundaries and try to create something unique to yourself, potentially even aligning it with what you want to do in the future. An easy example would be any sort of awards from competitions that are beyond the regional and state level. In addition, work experience and community service will also fall into the extracurricular activities. Colleges will use this to gauge whether you give back to your community, if you can lead others and provide beneficial services, and if you aspire for higher goals (internships, etc.).
4. The Common Application: Application portals such as the Common Application will be how you present your package. Colleges will use your wording and expression within your essays to try and understand you as a student, and whether you would be a good fit for them.
Because grades, test scores, and even extracurriculars can only tell so much about a student, the wording of the activities, personal essay, and any college-specific essay will hold a lot of weight in creating your character and finalizing your package within the Common Application. The personal essay revolves around several topics that the Common Application creates each year to allow students to express who they are. The essay delves deep into your passions, experiences, hardships, and even character growth. College-specific essays include the notorious "why us" essay and any other specific topics each college may ask.
In addition, most colleges also require a few teacher recommendations to be submitted through the Common Application portal. Picking the right teacher for your recommendations is critical! Pick teachers you have a strong bond with. Teachers that understand your capabilities as a student and those that even relate to your potential major are the teachers you want writing your letters.
Finally, you must pick the colleges that interest you! It is recommended you include 5-7 colleges ranging from safety to target to reach. This will not only ensure you get into a college in general but also leave a chance for higher opportunities as well.
At Studyville, we help students brainstorm essay ideas, identify strengths for each essay topic, and guide them through the laborious writing process! Moreover, our college counselor Katie Zylicz has over 10 years of experience in college advising. She can help your student plan out which colleges are the best fit based on major, location, cost, and other important factors.
Our tutors also have the tools to help students find their passions, set up plans such as finding the right teachers for recommendation letters, picking the right topics for essays, and finalizing college application packages.
5. Wrapping it all up: Higher education will be no doubt the biggest investment a family can make in their student. And with all these intricate components required for a competitive application package, there will be even more pressure on this already stressful process!
Studyville aspires to create an objective presence, providing useful feedback and establishing goals without the underlying pressure. We offer many more services listed on our site and we recommend you sign up for Studyville's College Week this summer!
By James Zhu